We're always adding new features, templates, and more to give you even more power in your conversion toolset. To see what's new right from your account, click the bell icon in the top-right corner of your dashboard.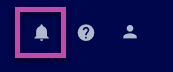 Product updates
We also announce new features and product updates on our blog. You can visit the latest posts below:
[Feature Release] Get online and grow with Leadpages Sites
[New Feature] Get Your Audience's Attention with Leadpages' New Alert Bars
7 Ways to Use Google Analytics to Level-Up Your Leadpages Marketing
[New Feature] Leadmeter: Helping you to higher conversions by putting real-time recommendations at your fingertips
Calendly + Leadpages: Book a Time or Schedule an Appointment Right on Your Landing Page
[Integration] Leadpages Zapier : Send Your Leads 1000+ Apps Instantly
For even more product updates, visit our blog.
---
Need more help?
You can always get in touch with our support team—just click help_circle in the top-right corner of your Leadpages dashboard, or submit a ticket ↗