Every webpage has a favicon—a small identifying image that can appear in tabs, the address bar, and bookmark pages depending on the browser. Our logo is the default favicon for Lead Pages you create, but you can customize your Lead Page's favicon if you'd like. 
Check out the steps below to learn how. 
The fine print
File size of your favicon image must be either 16 x 16 or 32 x 32. The Leadpages image uploader will not show images that are not those image measurements.
After uploading your favicon image and updating/publishing your page, if you do not see your favicon when visiting your page, try visiting your page in an incognito/private window of your browser.
Step-by-step
Drag & Drop Builder
Find an image to use as your favicon, then crop it to 16 × 16 px or 32 × 32 px and save it as a PNG or ICO file. 
Open any Drag & Drop page in the builder and navigate to Page Styles by clicking the paint brush icon on the left-hand side of the builder.
Click Choose Image in the favicon section. Upload your image or select an existing one from your library.
Publish (or update) your page. 
​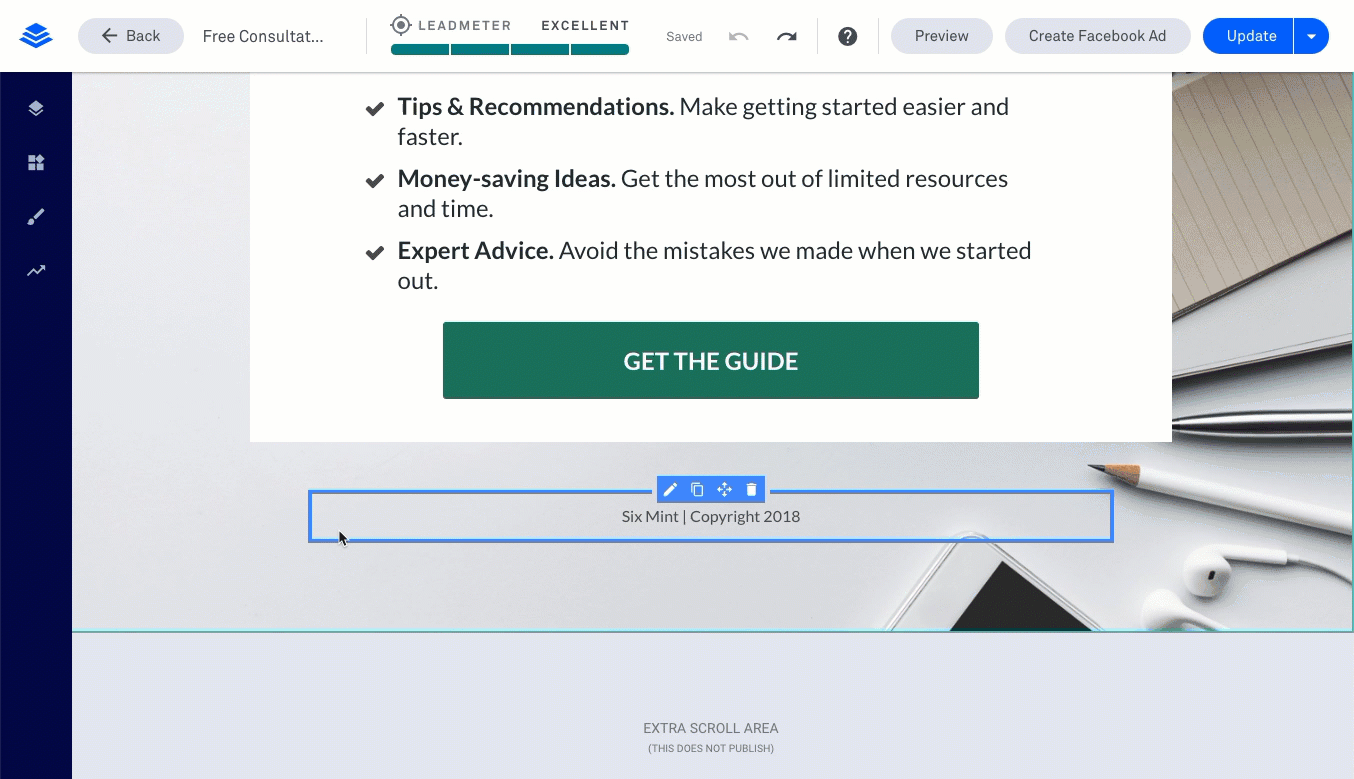 Standard Builder
While our Standard Builder does not include the option to upload a favicon, there's still a way to add one. 
Create a 16px × 16px image and save it as a PNG file. 
Convert your image to an ICO format. You can use a service such as Website Planet or www.favicon.cc—which is free—to complete this step.
Upload the new icon to your server. If you don't have a server, we recommend choosing a photo or file-hosting service that provides a direct link to the image (with a URL ending in ".ico").
Edit your Standard Lead Page and click Lead Page Options › Tracking Codes.
Add the following code to the head tag section (making sure to replace the placeholder text with your favicon's URL):
<link rel="shortcut icon" type="image/x-icon" href="your-full-favicon-url-here" />
Save your page. 
NOTE: 
You may not see your new favicon right away, depending on your broweser's settings. If you can't see it, try 
clearing your cache
. 
(Updated January 23, 2019)
---
Please let us know if you have additional questions.
You can always file a support ticket if you have additional questions by clicking the ? support button at the top-right corner of your account dashboard or by clicking here to file a support ticket.