By default, visitors who submit a form on your Leadpage will get directed to a generic thank you page. Follow the steps below to customize what happens when visitors submit forms on your pages.
Choose a custom thank you page template
We've got a special section with great thank you page templates, specifically designed to make this part of your campaign as efficient and customized as possible. You can filter the templates section by "Thank You" with the left-hand dropdown.
Drag & Drop Builder
Click any form on your page to edit its settings. (Keep in mind, you might have a form in a Leadbox.)
Switch to the tab labeled "③ ACTIONS."
Under the "Send the visitor to" heading, select your preferred option. You can send visitors to another Leadpage, an external URL, or choose to have them stay on the same page. 
When you're done, click Save & Close. 
Standard (Legacy) Builder
Click any call-to-action button on your page.
Select Thank you page on the left-hand side of the editor.
Uncheck "Use default thank you page" and paste your thank you page URL. (Here's how to find the published URL of a Leadpage.)
When you're done, click the blue Okay button, then Okay at the bottom left corner of your screen and then Save and Publish your page.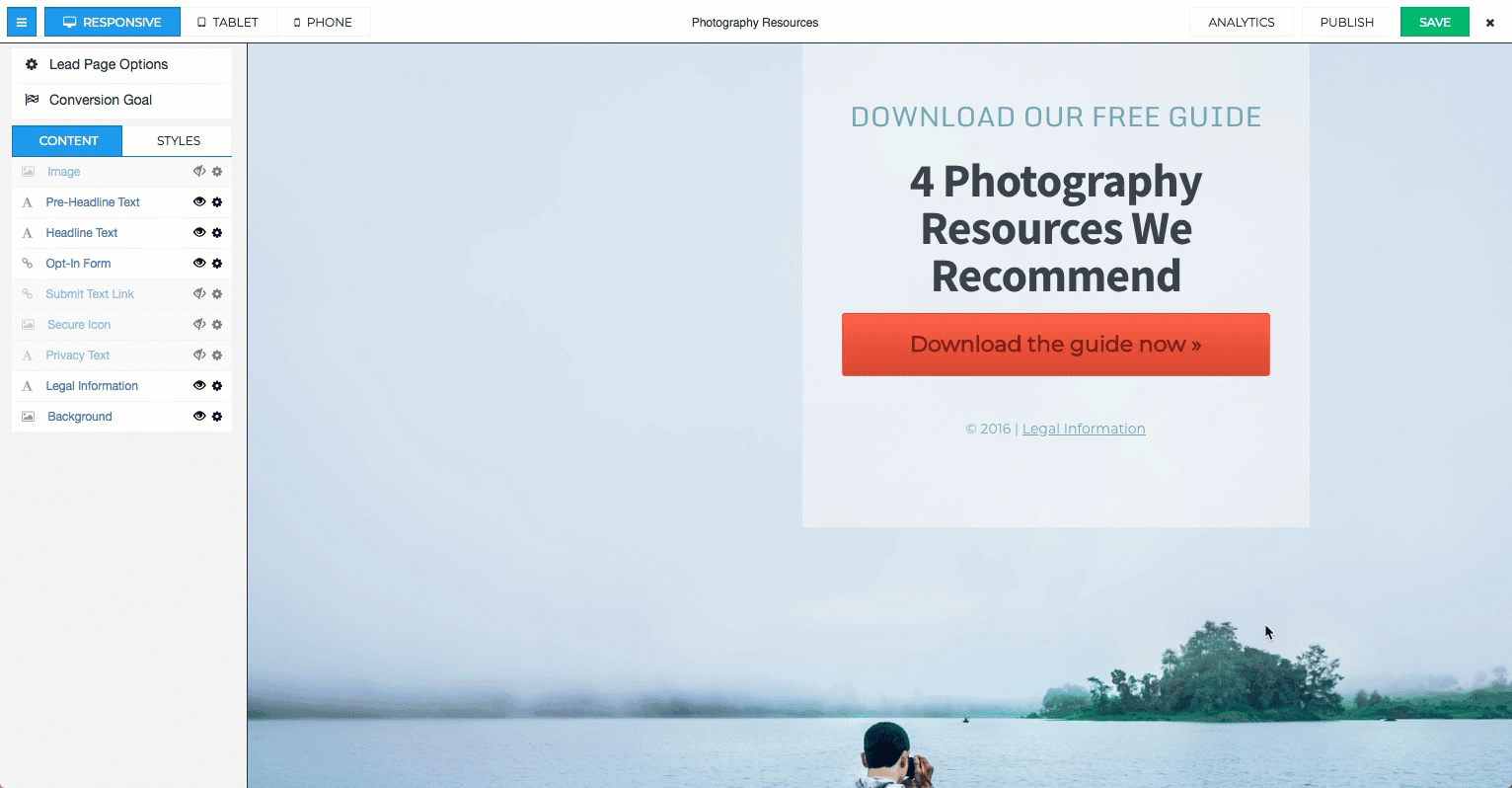 NOTE: If you are using a thank you page you've set up in your email service provider, you may see a warning message such as the one below. This simply serves as a reminder that you are currently using a thank you page from your email service provider.
Thank you page tips from our blog
(Updated October 5, 2018)
---
Please let us know if you have additional questions.
You can always file a support ticket if you have additional questions by clicking the Support button in your dashboard shown here or clicking here to file a support ticket.