Besides using the image widget within the Leadpages builder to add and remove images from pages and pop-ups, there's an Images library in the dashboard of your account.
NOTE: Maximum file size is 15MB. Leadpages supports the following image filetypes: JPG, PNG and GIF
Adding images
Click the profile icon at the top right corner of your dashboard.
Select "Images".
Click Upload new image.
Choose the image file you would like to upload from your computer and click Open.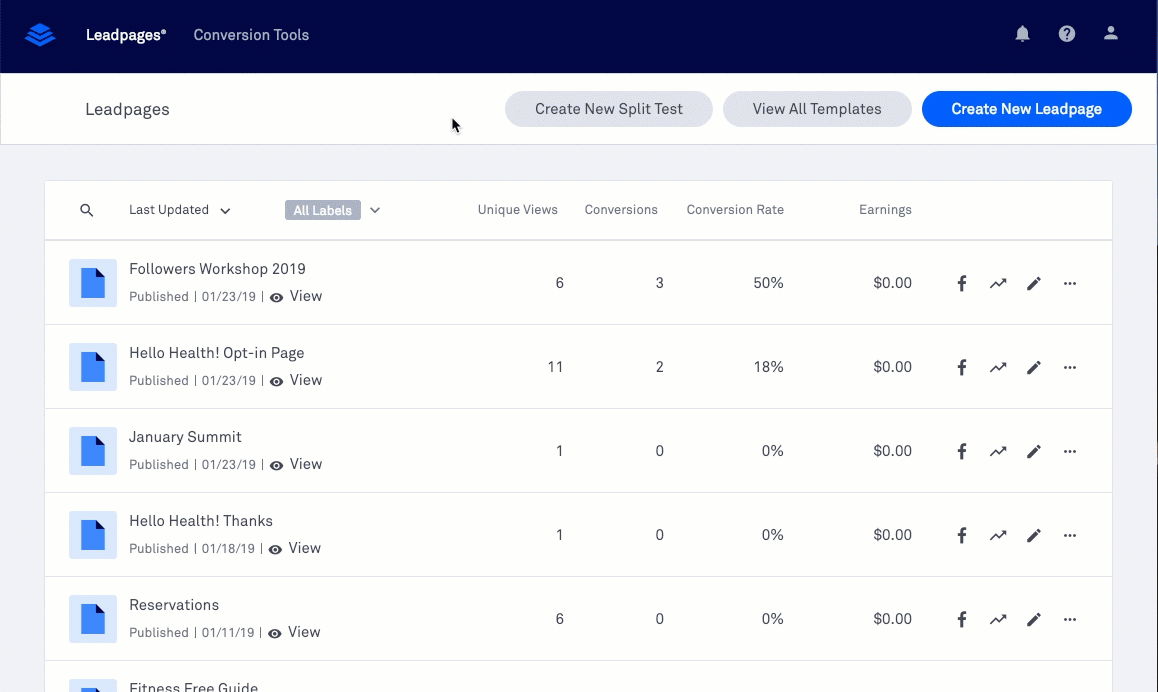 Removing images
Press the trash can icon for the picture you want removed.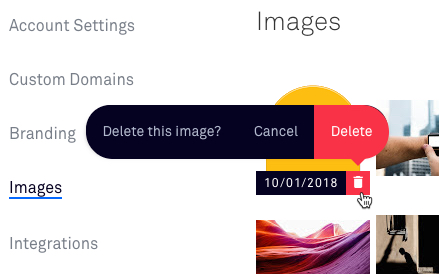 ---
Need more help?
You can always get in touch with our support team—just click help_circle in the top-right corner of your Leadpages dashboard, or submit a ticket ↗