This widget will allow you to place an image right next to text on your page, and orient it in relation to the text. The two elements can be moved as one unit, which can help with page layout changes.
Using the image + text widget
Image placement
Once you have chosen your image, you can align the image and text portions of the widget in several different ways. The default setting will put the image immediately above the text (top center), but it can also be aligned in the top left, top right, center right, bottom right, bottom center, bottom left, or center left positions.
Formatting text
Select your text and click the font icon (Aa) to adjust the font, size, line spacing and style of your text, as seen below:
For more details on formatting text, please see our text widget article—whose text styling options match those of the image + text widget.
Customization and styling details
Once your image is in place, you can adjust its corner radius using the widget style options. If you'd like a perfectly circular image, you can upload a square image and select the Circular style option.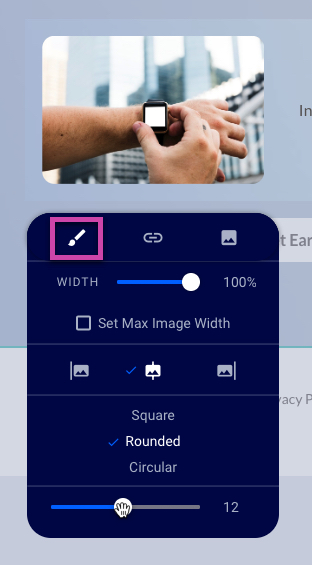 Justify your image to the left, center or right side of its container as well as adjust the width of the image in its container as seen below.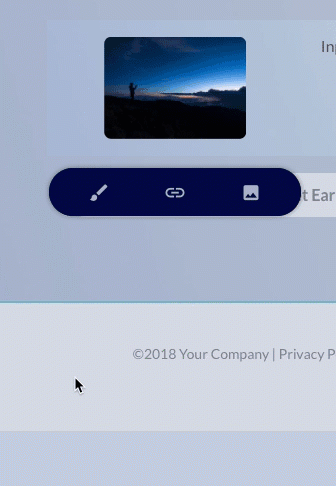 Tips and frequently asked questions
Can you wrap text around an image using this widget? 
At this time it is not possible to wrap text around an image using the image + text widget. You can only change the placement of the image in relation to the text as covered above.
---
Need more help?
You can always get in touch with our support team—just click help_circle in the top-right corner of your Leadpages dashboard, or submit a ticket ↗