Leadboxes are a great way to focus a visitor's attention on opting in to your list. You can link Leadboxes to buttons, images, or text on your page. When a visitor clicks on the object you have linked to the Leadbox, your opt-in form will appear. To create a Leadbox, follow the steps below.
The fine print
On-page Leadboxes are separate from the standalone Leadboxes listed on your account dashboard. For more information on standalone Leadboxes to place on your blog or website, click here.
Any Leadboxes created within a Leadpage are specific to that Leadpage and only available within the page.
Create your Leadbox
Most Leadpage templates come pre-loaded with on-page Leadboxes ready for you to edit. You can of course delete these template Leadboxes as well and create a new one from scratch.
Step-by-step
Existing button and Leadbox on a page template
Hover over your button, then click Edit Leadbox as seen below (alternatively, click your button, then click the link icon in the widget settings panel).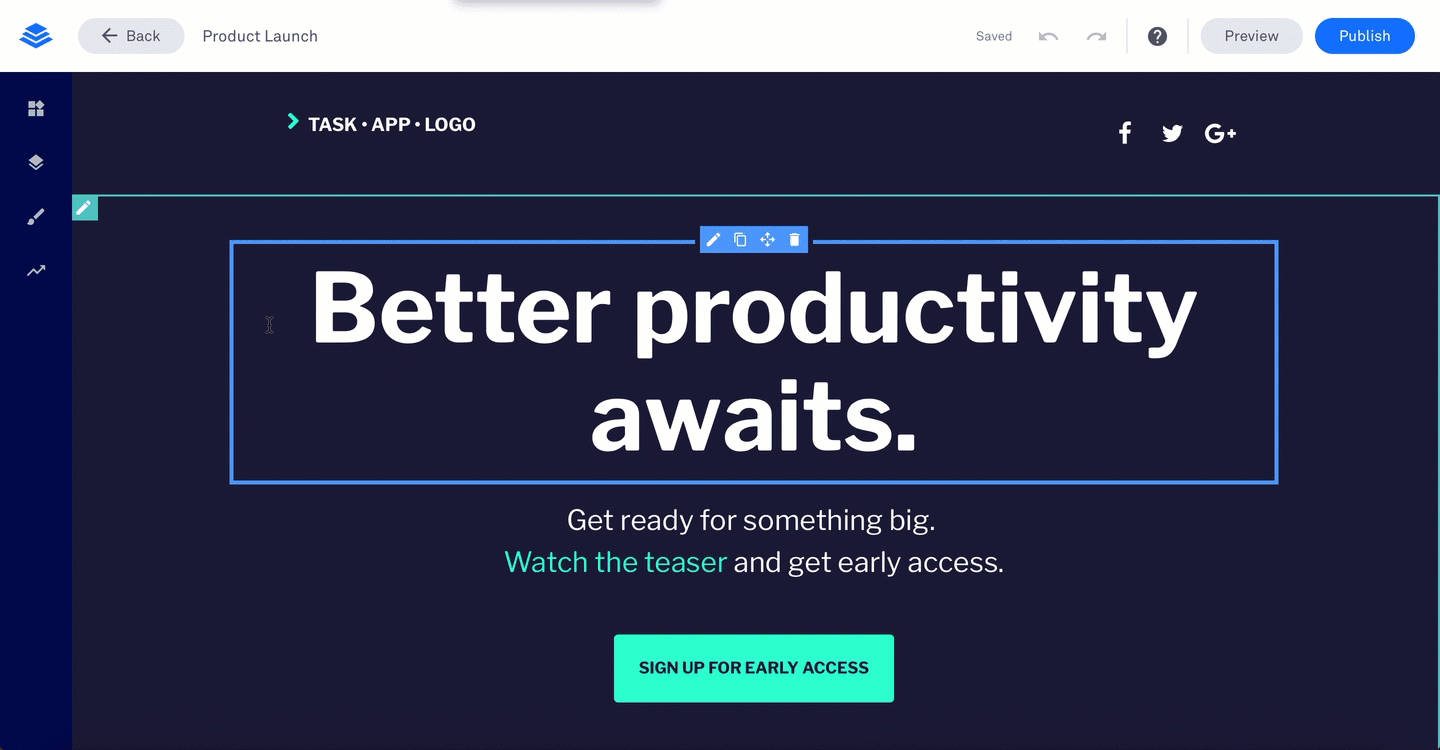 New button and Leadbox
Drag any linkable widget to your page (such as a button, image, or text)—or, use an existing widget on your template. We'll be using a button widget in this guide.
Hover over your button, then click Add Click Event > Open a Leadbox > Create New Leadbox.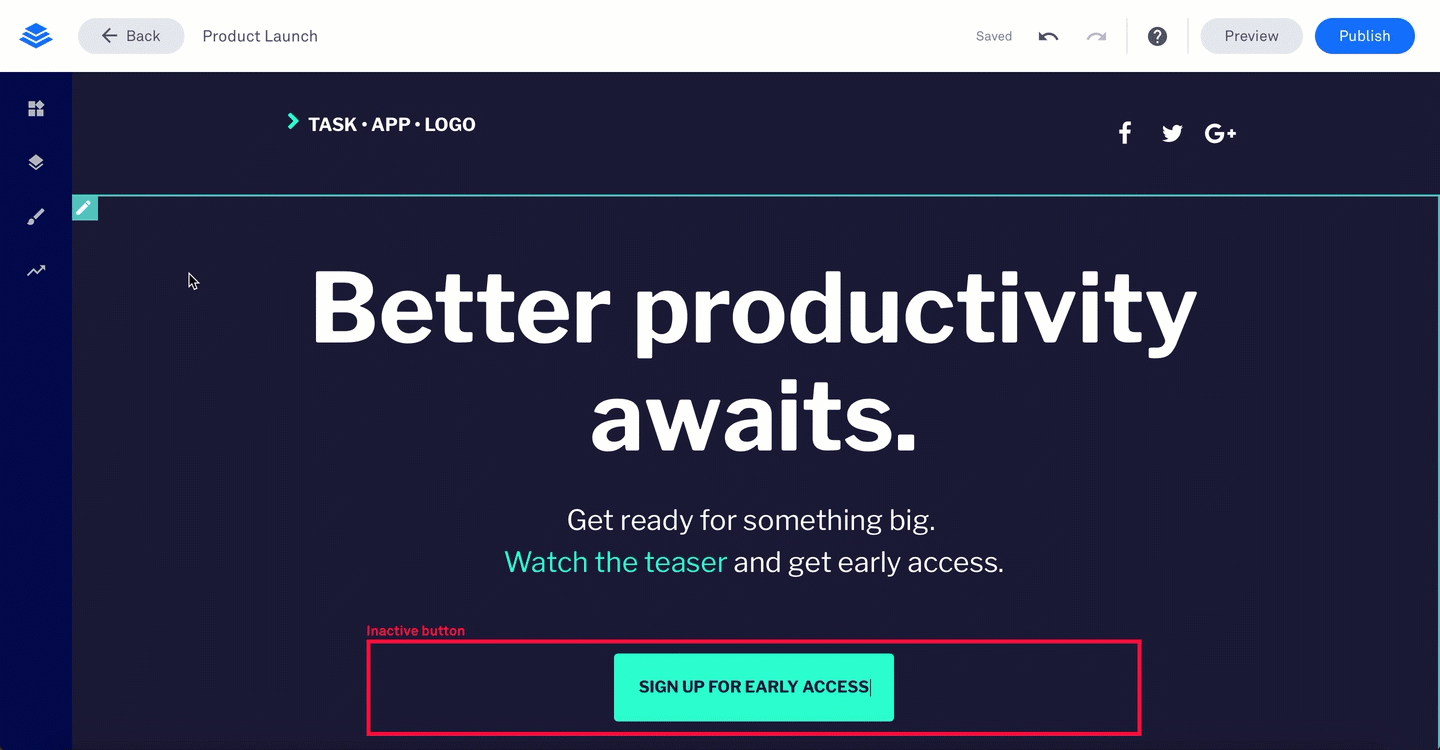 Edit your Leadbox
Customizing your Leadbox's form
To edit your form, click on any part of the form widget and edit its options in the left-hand sidebar, as shown below.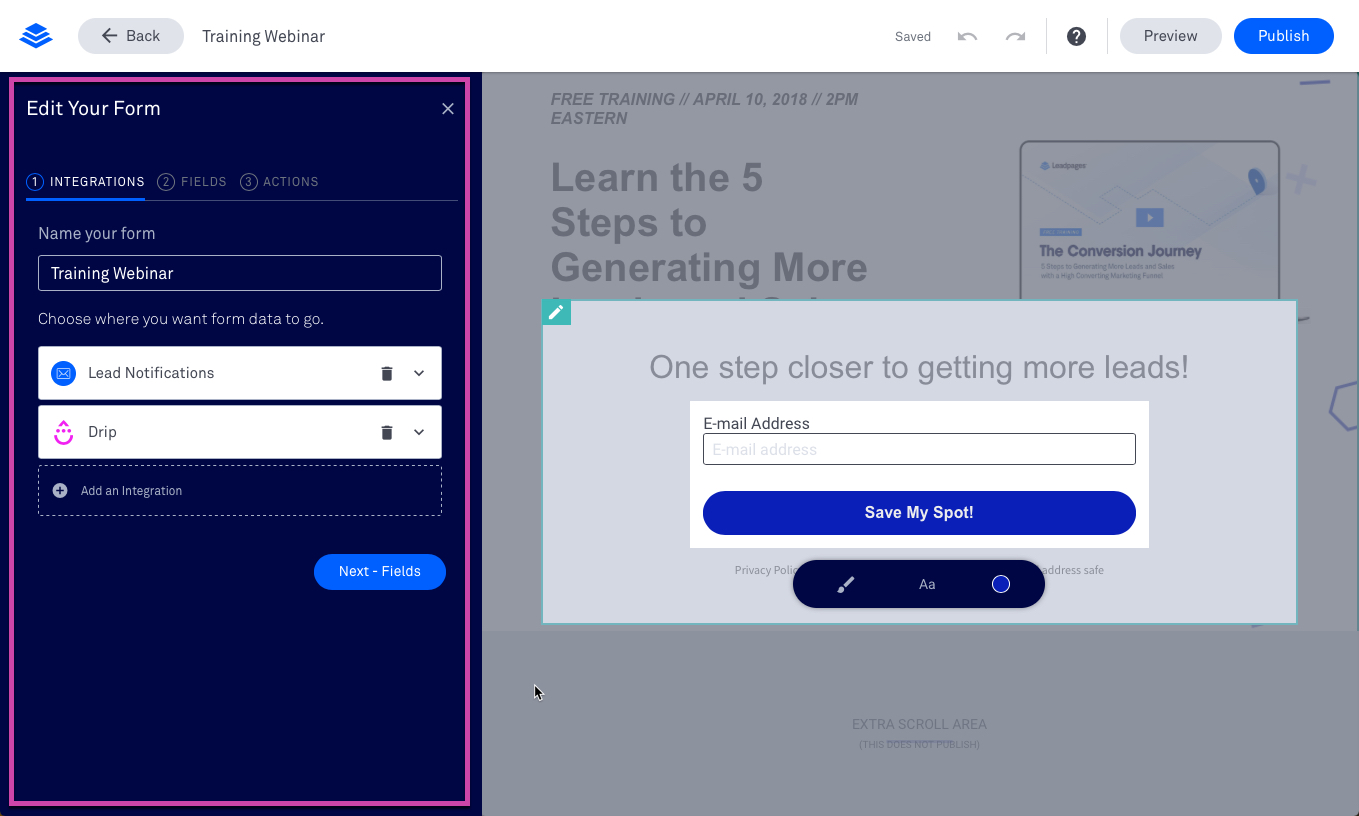 You can learn more about editing your forms here: The Form Widget. Forms are one-step opt-ins, the form appears embedded on the page. Leadboxes are considered two-step opt-ins; the form only appears after a visitor clicks a linked object like a button, text, or image.
Naming your Leadbox
We recommend naming your Leadbox to make sure it's easy to keep track of (especially if you set up multiple Leadboxes on the same page). 
To name your Leadbox, click Leadbox Tracking in the left-hand sidebar, then edit the name field and click Save. Note, if you've got your form settings open, click anywhere outside of the form widget on your Leadbox to access the Leadbox Tracking option.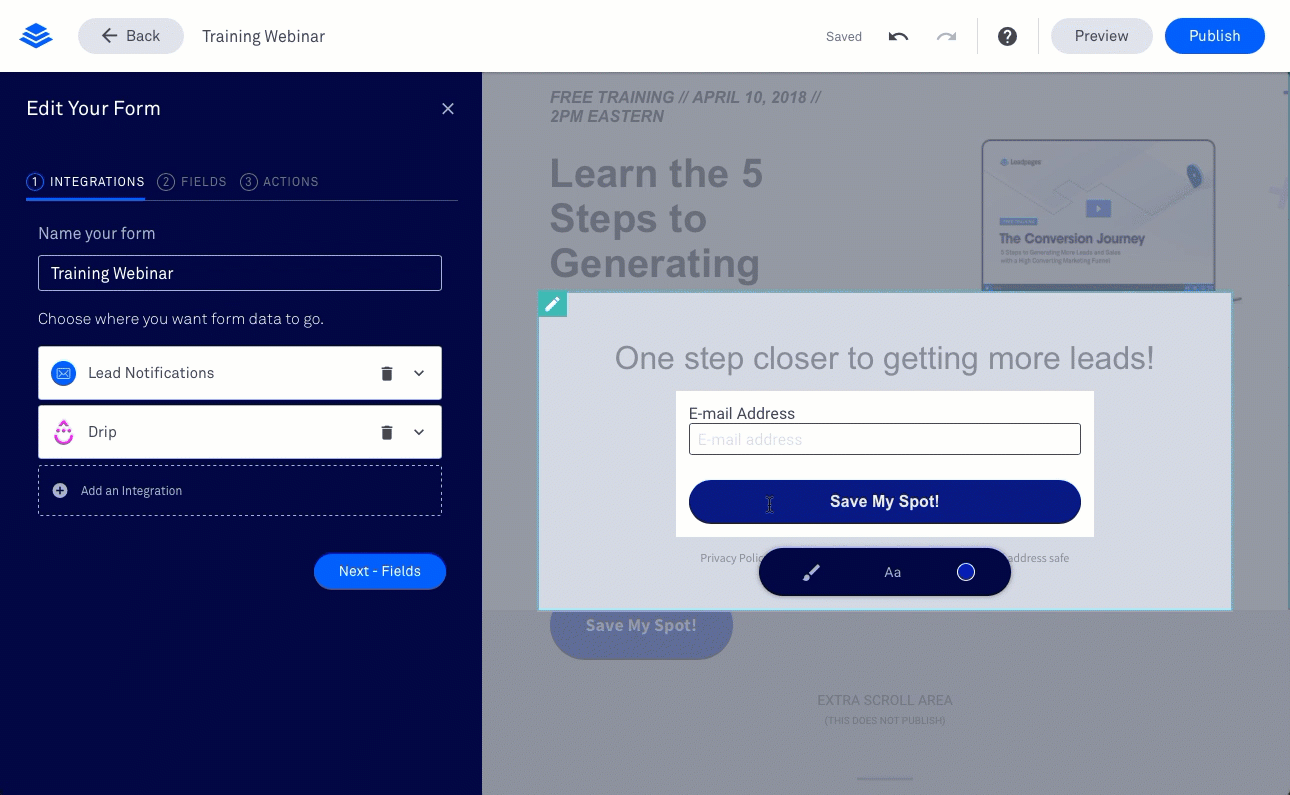 Testing your Leadbox
When you're all set, you can test your Leadbox by previewing your page—it will pop up when you click its trigger.