You can delete any Lead Page from within your Leadpages account dashboard.
Select the Lead Pages tab.
Click the Actions more menu next to the page you'd like to delete on your dashboard.
Select Delete.
After reading the details of what will happen when you delete the page, select the "I understand..." checkbox. 
Click Delete.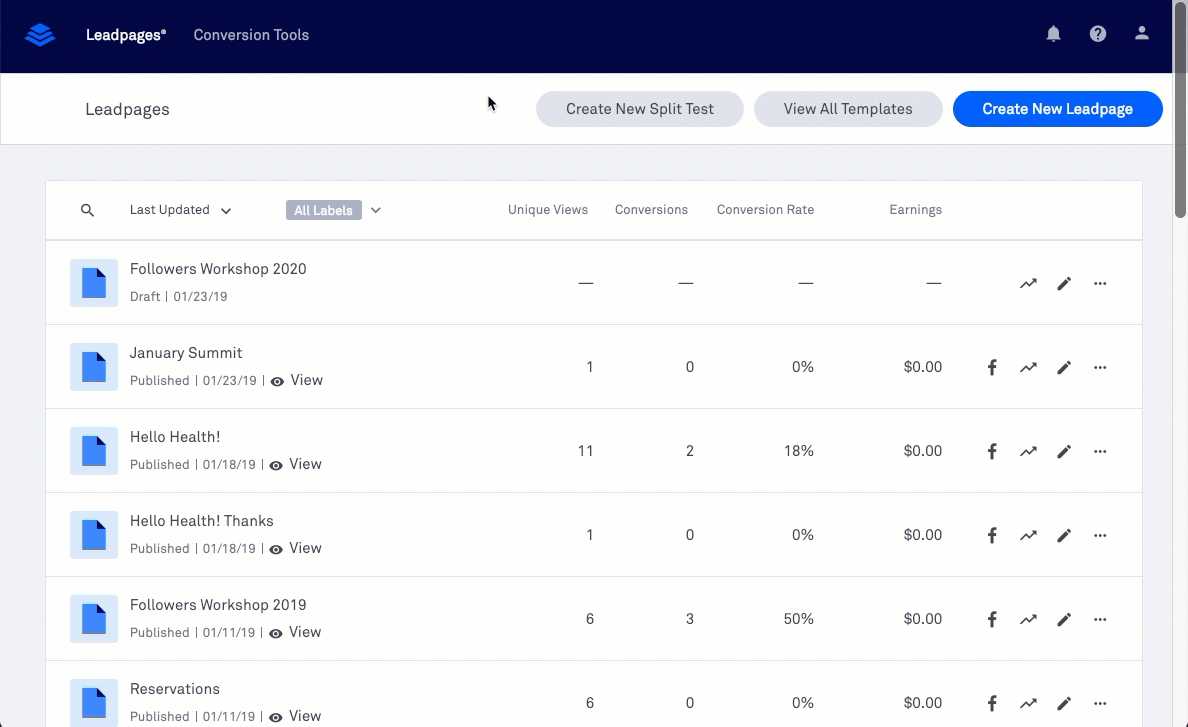 (Updated January 23, 2019)
---
Please let us know if you have additional questions.
You can always file a support ticket if you have additional questions by clicking the ? support button at the top-right corner of your account dashboard or by clicking here to file a support ticket.